New 7-inch split with Poison Planet is finally out. Now you can listen to the whole Government Flu side online.
We are out of limited white vinyls now. Blue ones are still available from us on the gigs and from Refuse Records directly.
We are going to play an European Tour in July. Belarus, Russia, Ukraine, Slovakia and Germany – keep your eyes peeled.
We are also happy to announce that we'll play Fluff Fest this year.
Check out for more updates in the gigs section.
Oi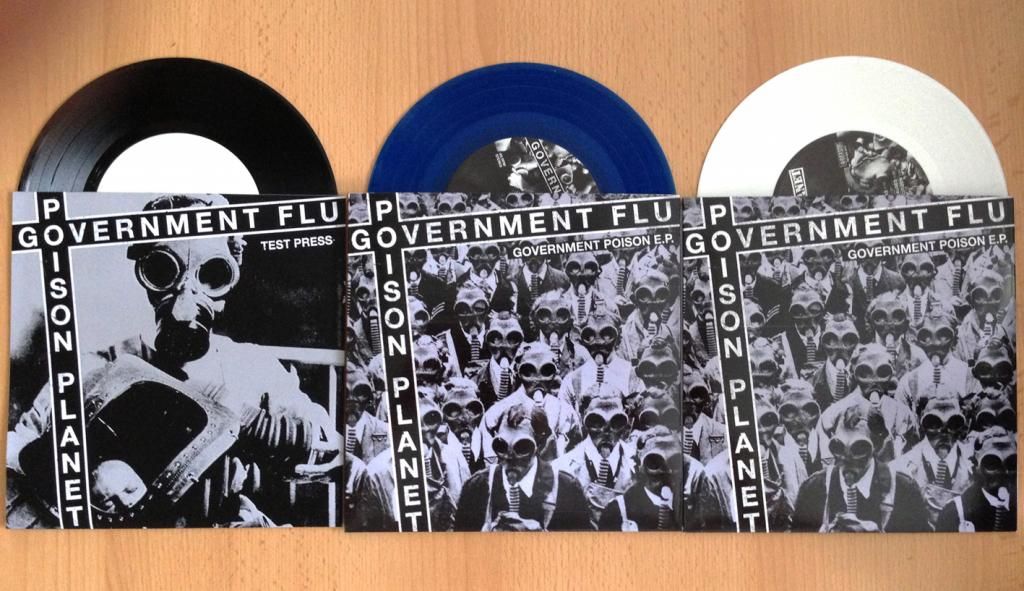 Refuse Records just announced pre-order for our 7-inch split with Poison Planet. It's going to be out on the 1st of April. You can place an order at refuserecords@gmail.com
Here are some details:
Side Government:
1. Intro
2. They Know Best
3. Random Acts
4. New Barbarians
Side Poison:
5. Death of Ideas
6. Retaliate
7. Drug Related Causes
8. Servant Class Citizen
Pressing info:
3 test press (not for sale)
110 copies, white vinyl (20 PLN / 5,00 EUR / $7 + shipping)
400 copies, blue vinyl (18 PLN / 4,50 EUR / $6 + shipping)
ordering:
refuserecords@gmail.com
www.refuserecords.prv.pl
In February we are going on a short trip around Poland and Germany together with Cast In Iron (www.castiniron.pl). Here are the dates:
01.02 – Wrocław, PL @ Złe Mięso w/ Cast In Iron
02.02 – Goerlitz, DE @ JKZ Basta w/ Cast In Iron, Sonic Booze Machine, Android Empire
03.02 – Leipzig, DE @ Zoro w/ Cast In Iron, Antichrist
04.02 – HELP NEEDED
05.02 – Hannover, DE @ UJZ Korn w/ Cast In Iron
06.02 – Potsdam, DE @ Blackfleck w/ Cast In Iron
07.02 – Greifswald, DE @ JUZ Klex w/ Cast In Iron, Fed Up!
08.02 – Szczecin, PL @ Loft Art w/ Cast In Iron, The Throne
09.02 – Rumia, PL @ Tawerna w/ Cold, Work For It
You can check out a brand new song from upcoming 7-inch split with POISON PLANET from Chicago. It should be out (hopefully) soon on Refuse Records. The song is called Random Acts.
RANDOM ACTS
listen to the heartbeat
look at bulging veins
you can feel this fuckin' bloodstream
everytime we're shaking hands
cobbled streets, pavement bricks
they remember very well
blood gets sticky really quick
city stopped at once
couldn't hear a noise
i was trying to stay focused
on the red stream from my nose
cobbled streets, pavement bricks
they remember very well
blood gets sticky really quick
listen to the heartbeat
look at bulging veins
you don't have to take my blood
to check if i'm a living man
Ok, it looks like the new 7″ will be finally out until the end of the week. After printing company fucked up the covers and we had to reject them, we were told that we would get the improved ones until saturday. Everything should be OK this time. In the meantime we made a limited to 60 copies edition for Bez Ziewania Fest (that was great evening!) with a different cover made by amazing Dawid Ryski aka Talkseek (www.talkseek.com). Those 60 copies are already gone – we sold them all at the record release gig. You can see both covers (regular and limited) below.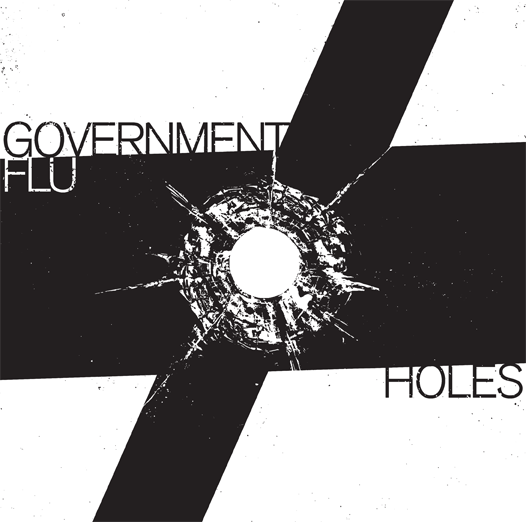 Holes 7″ E.P. – regular cover
…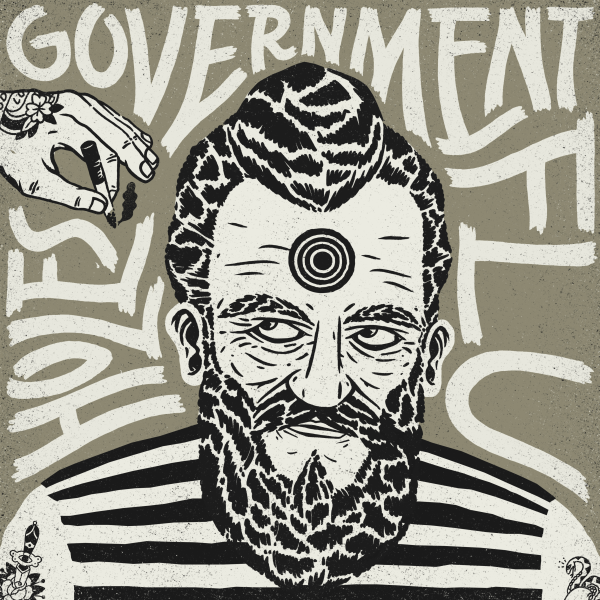 Holes 7″ E.P. – ltd edition cover made by Dawid Ryski (www.talkseek.com)
Pressing:
3 test presses (rejected)
2 test presses (approved)
60 ltd release gig edition (black vinyl) – SOLD OUT
110 clear vinyl (available from the band only)
110 white vinyl (available exclusively from Yamadori Records)
250 black vinyl
This 7″ EP will be put out by Yamadori Records (they were also one of the labels that put out our Demo 7″). You should reach Yamadori Records if you want to get a copy of Holes 7″. Here's the address: atwarwitheverybody(at)gmail(dot)com
The 7″ is called "Holes" and should be out very soon on Yamadori Records.
…but we felt like releasing something anyway.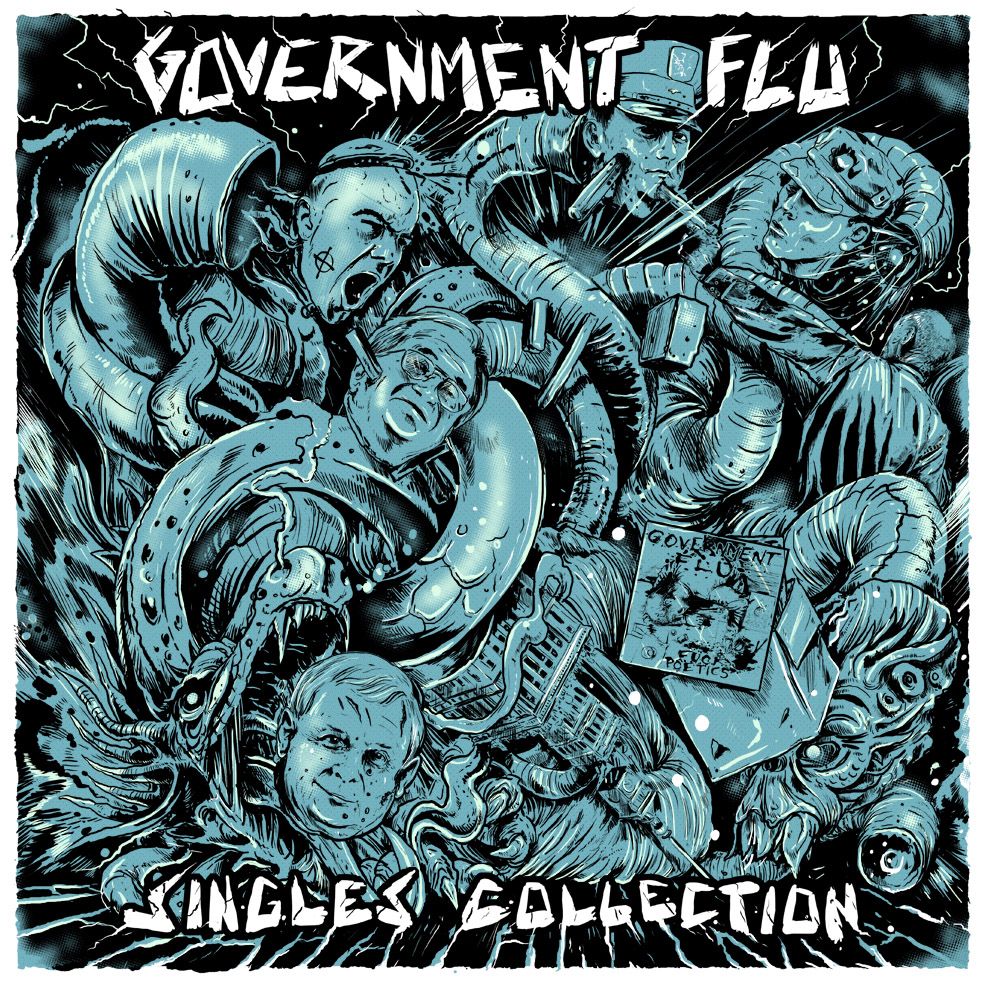 The new 12″ entitled 'Singles Collection' contains, as you can probably guess, all of our singles recorded so far, up to 2011. Some of them were long gone and we thought that would be nice to have them repressed again on one LP, so you could listen to them without changing the sides too many times, you lazy bastards. There are tracks from 'Demo 2008' EP, 'Fuck Poetics' EP, 'Warsaw is Burning Compilation' EP and 'Like Letters' EP on it. It will be out on Nikt Nic Nie Wie and Refuse Records very soon. Pre-order just started. Cover art was made by amazing Raf Wechterowicz. Check him out here: http://pl-pl.facebook.com/raf.the.might

Orders:

NIKT NIC NIE WIE: nnnw@nowytarg.top.pl; http://www.nnnw.pl
REFUSE: refuserecords@gmail.com; http://www.refuserecords.prv.pl
Release date: 15.07.2012
Pressing:
14 test presses
150 blue vinyl
350 black vinyl
PS: The heading of this post it's a kinda lie, cause we did record something… We may let you know about it soon.
PS2: K-Town Fest was blast! Thanx to everyone involved in organizing this beautiful festival for letting us play there. Special thanx to Zosia and Kiwi.
35 PLN / 10 euro. Available sizes: S, M, L.
Ask for details: governmentflu@gmail.com